Terrace
Open all the year round, these terraces are surely the most precious jewels of Hotel La Scaletta, that something extra to gives you a unique flavour of the city and a very special view of Florence.

They are the ideal place to either start your day with breakfast, or to wind down in the evening, sipping a glass of Chianti by candlelight, and admiring the paradise that surrounds you.
Sky Bar
In the summer season, from May to September, we suggest you begin your evening with a taste of the good life, in the welcoming and pleasant atmosphere of our roof terrace bar, while you take in the breath-taking views of the city.

Sitting down and sipping a cocktail or a glass of Tuscan red wine, is certainly the best way to relax at the end of the day, and to discover the timeless beauty of a unique city like Florence.
Panorama Restaurant La Scaletta
Open from May to the end of September, our restaurant offers not only an
excellent menu of classic Italian cuisine
, but also invites you to delight in the discovery of
unique flavours
, which, like the melting heart of a chocolate tart, combine to create a visit to Florence which cannot be described, but only lived.
A special menu of thoroughly
Italian recipes
, a
unique atmosphere
and dishes that will delight you, all combine to create your dinner at La Scaletta. Our restaurant is perfect for that
special occasion
or for a
candlelit dinner
, simply the idela solution to make
absolutely perfect your night in Florence
.
Swipe to view photos...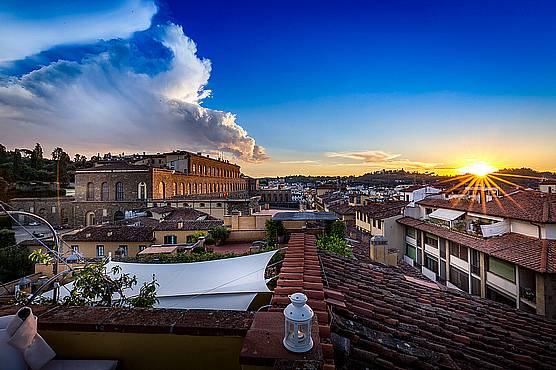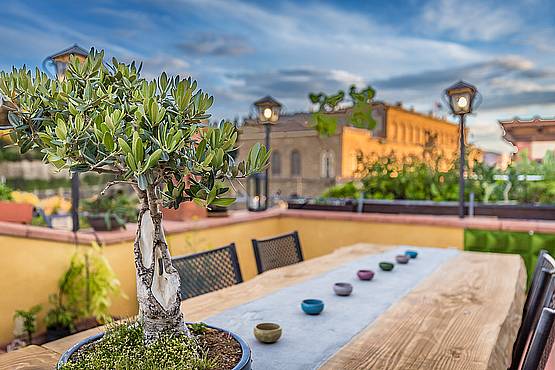 Terrace
Swipe to view photos...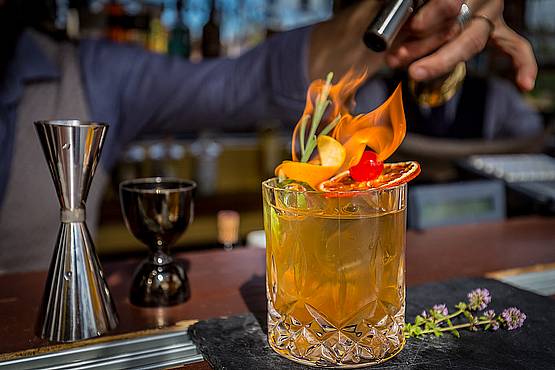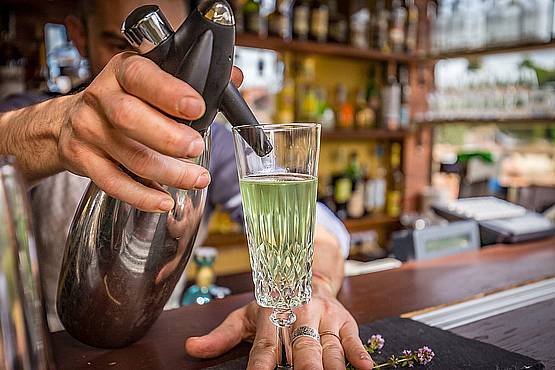 Bar
Panorama Restaurant La Scaletta
Swipe to view photos...
Menu
Descubrir Hotel La Scaletta al Ponte Vecchio
Take a Look at our Photo Gallery and Discover Hotel La Scaletta al Ponte Vecchio
View our Photogallery